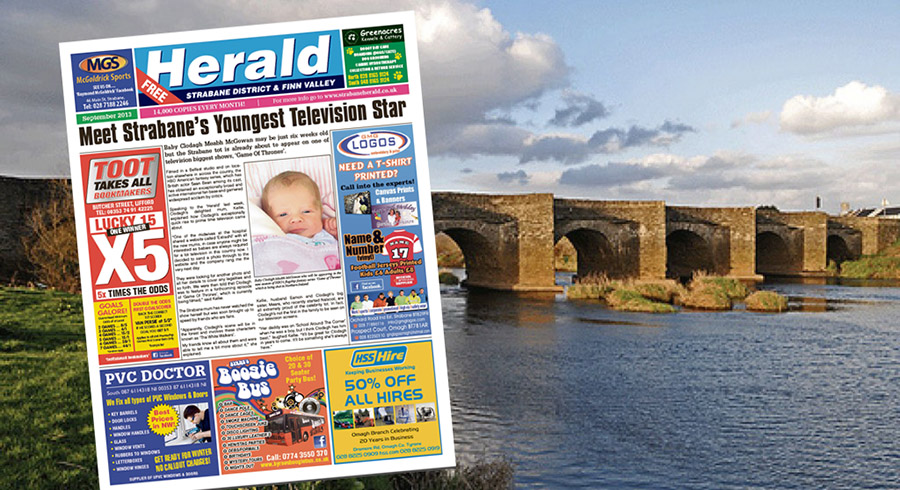 The latest edition of the Herald is just out this week. (September 2013)
This edition is packed with all the usual stuff you have come to love…An Exclusive on Strabane's youngest ever actor who won a role in HBO's massive drama 'Game of Thrones'. We are the first to have the Holy Cross College Prize giving Awards for 2013. We speak to Paul Carlin from Strabane in 'Bring it all Home' who is a Strabane native now living down under in Australia.
We have an interview with Strabane Rock legend Ian McGowan who talks about the legendary 'Taste' gig back in 1968 plus loads more!
See it here…